Getting Around
The best way to travel around Sri Lanka is to hire your own driver. We did this on arrival at the airport. For eight days it cost us $350 dollars, and included the van hire, all fuel, and the drivers accommodation. The price will vary depending on your travel duration and destinations, and be prepared to haggle. I've known people to pay more than us for less time and less stops.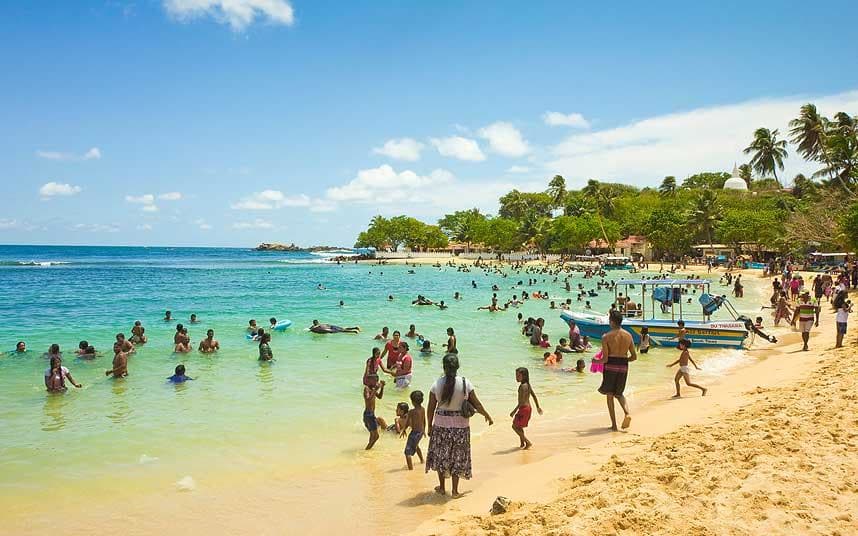 Our driver Fernando was brilliant. A great guy who was also a helpful guide. Just don't forget to tip at the end of your trip. I don't think $5 a day is too unreasonable, maybe $10 if there's 4+ of you.
Sri Lanka isn't a big country, but don't underestimate travel times. Roads are not great, and neither are the vehicles. Allow plenty of time, I would say your average travel speed will be around 30-40mph. Although there is a new motorway between Galle and Colombo which does speed up that leg of the journey.
Sigiriya: Lion Rock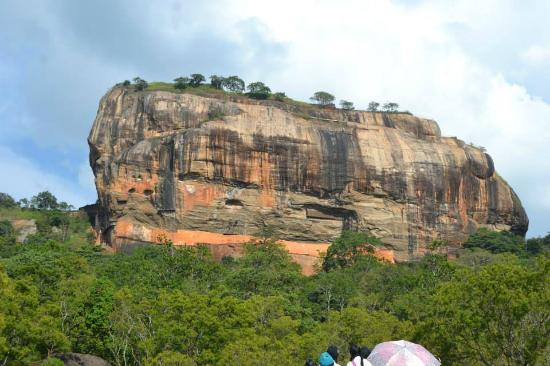 We based ourselves in a hotel conveniently called Hotel Sigiriya, which was very reasonably priced, and had a pool directly overlooking Lion Rock.
The tea plantations at Nuwara Eliya: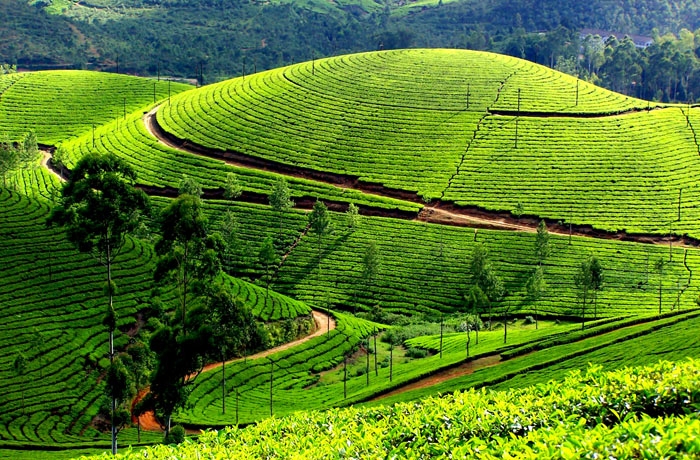 One of the highlights of the trip was our stay in Nuwara Eliya, the tea plantation region. The journey there took a few hours along the windy, steep roads, with spectacular scenery along the way. The humidity and temperatures also drop as you climb to a higher altitude, which come as welcome relief.
At what seemed to be the very peak of Nuwara Eliya, we arrived at our stunning hotel. A huge 100 year old colonial house called St Andrew's (http://www.jetwinghotels.com/jetwingstandrews/). Staying here certainly added to the experience.
The trip to the tea plantation is certainly worth doing. The scenery is stunning, and the tour around the factory was interesting and informative….and free! They also let you wonder along the rolling hills, watching women picking the tealeaves.
Take your camera, a rain coat, good shoes, and water. We didn't realise how long it would take, or what exactly laid in store, and were armed only will one bottle of water between four, not advisable!
After this visit, which lasted a couple of hours, our driver Fernando suggested he took us to Horton Plains National Park, a highlands area in central Nuwara Eliya. The landscape there is very different to any other part of Sri Lanka that we saw, and the air was clean and fresh. There is a 9km round-trip that you can walk which will take around three hours, during which you pass 'Worlds End', a viewing point from which you look down upon the village and hills far below.
The Sri Lankan elephant
With less than 6,000 Asians Elephants in Sri Lanka, one of the best ways to see one is at the Pinnawela Elephant Orphanage at Kegalla (halfway between Colombo and Kandy). Here you can watch elephants roaming freely around the 25 acre site, and also being fed. Across the road from the orphanage are a series of restaurants, and if you time it right (10am and 2pm), you can enjoy a cold beverage whilst herders lead the elephants down to the river Maha Oya. Here they bath, drink, and frolic for a couple of hours. Seeing them all coming down the road is quite a sight.