Twenty years ago, Manchester was known as an industrial city. Today, it is virtually unrecognizable. From cosy pubs to superb historical museums, the cultural energy of modern-day Manchester puts most other cities to shame. If you ever find yourself with time to spare in this stellar city, here are a few of the things you must check out!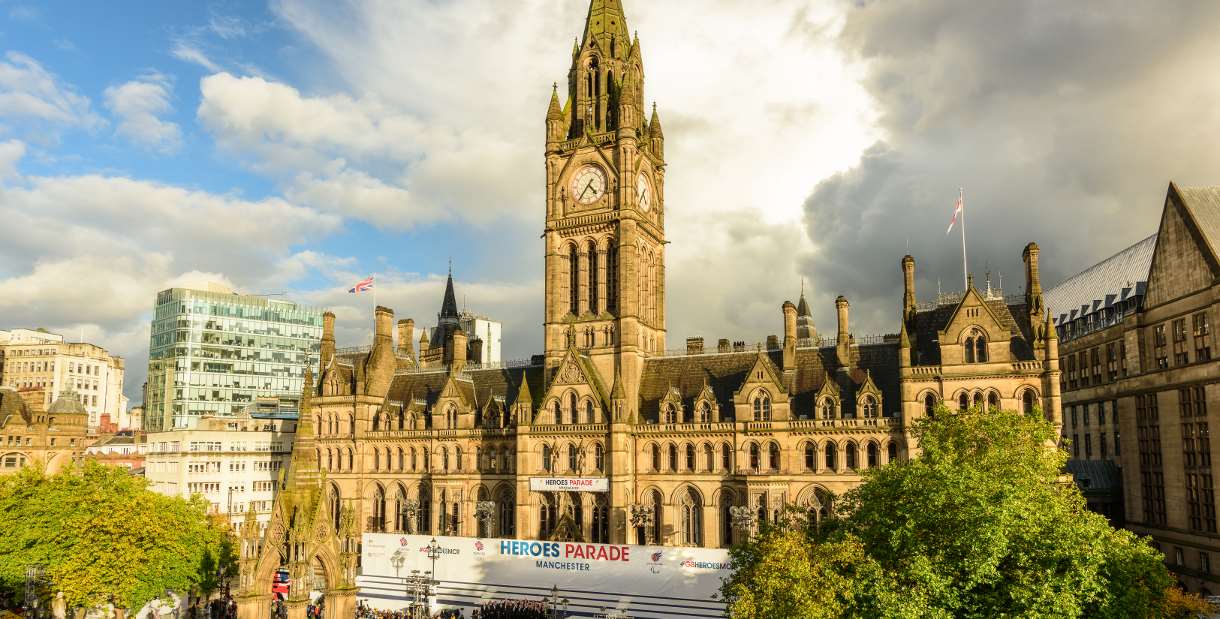 1. Float along on a cloud!
Cloud 23, located on Beetham Tower's 23rd floor, will allow you to see Manchester from a whole new point of view. Endless walls of floor to ceiling windows offer unparalleled views of the city and much of the Northwest. The best time of day to visit is at dusk, where you can enjoy the city's twinkling lights, stunning sunsets, and see major landmarks, all at the same time.
 2. Participate in the Holy Grail of cultural festivals.
Since 2007, the Manchester International Festival has been the heartbeat of the city's cultural life. Past guests/performers at the festival have included dancer Carlos Acosta, theatre director Felix Barrett, and the director of the pianist, Neil Bartlett. The event also shower's attention on up-and-coming artists. For example, in 2009, singer/songwriter Rufus Wainwright debuted his new opera. The 2013 line up promises to be just as exciting.
3. Experience unparalleled shopping experiences.

If you are looking for a higher-end shopping experience, then King Street is where you need to visit, but if you are looking for independent, quirky boutiques and shops, then you need to head on over to the Northern Quarter. The Craft & Design Centre showcases some of the best local talent that Manchester has to offer, while Retro Rehab is the place to go for repurposed vintage clothing. If you want to see what the local, independent labels have to offer, then No Angel is where you need to visit.
4. Visit a 3 month long rave!

If you thrive off an exciting nightlife scene, then The Warehouse Project is going to offer an experience of epic proportions. From the beginning of September, until New Year's Day, it runs for 12 weeks straight. From lesser known, edgier acts to some of the biggest names in electronica, it is no wonder that tickets sell out quickly. If you will be in Manchester during the autumn, then this is one event you don't want to miss.
5. Pay homage to the unique history of Manchester.

For a dose of local Manchester culture and history, pay a visit to The People's Museum. The only national museum in the city, it is dedicated to telling the 200-year-old story behind British democracy. This is not a dusty, stale museum. Each of the displays are interactive, and its Grade II restaurant and café offer an excellent dining experience.
This is just a small sample of the many delights this city has to offer, from magnificent Manchester hotels to clubs, eateries and so much more.  During your trip, you just might uncover a few we neglected to mention. Is there something you feel should be on this list, tell us about it in the comment's section below!
6. Manchester Runway Visitor Park
Final call for all plane spotters! Whether you fancy a tour of Concorde, or would settle for sipping a coffee whilst watching the planes come and go, there's nowhere better at Manchester Airport to get in on the action than the Runway Visitor Park.
The Runway Visitor Park is a great day out for families with a kids play park, dining options, and toilet facilities. A number of retired aircraft call this place their home, with the likes of Concorde G-BOAC, a former RAF spy plane (Nimrod), and a range of other aircraft, including an Avro RJC and a Trident Airliner.
You don't have to be a plane boffin to enjoy an afternoon at the Runway Visitor Park where you can enjoy nostalgia whilst in the surroundings of the UK's busiest airport outside the south of England.