Getting Around
The best way to travel around Sri Lanka is to hire your own driver. We did this on arrival at the airport. For eight days it cost us $350 dollars, and included the van hire, all fuel, and the drivers accommodation. The price will vary depending on your travel duration and destinations, and be prepared to haggle. I've known people to pay more than us for less time and less stops.
Our driver Fernando was brilliant. A great guy who was also a helpful guide. Just don't forget to tip at the end of your trip. I don't think $5 a day is too unreasonable, maybe $10 if there's 4+ of you.
Sri Lanka isn't a big country, but don't underestimate travel times. Roads are not great, and neither are the vehicles. Allow plenty of time, I would say your average travel speed will be around 30-40mph. Although there is a new motorway between Galle and Colombo which does speed up that leg of the journey.
Sigiriya: Lion Rock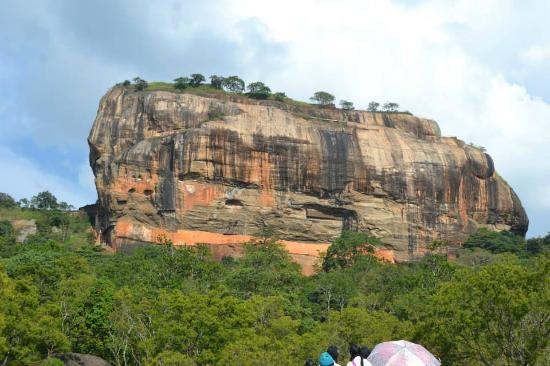 We based ourselves in a hotel conveniently called Hotel Sigiriya, which was very reasonably priced, and had a pool directly overlooking Lion Rock. Read More …