Imagine a young and hip girl, dancing through the world with her head full of crazy ideas. If the girl would be a city it would be called Barcelona.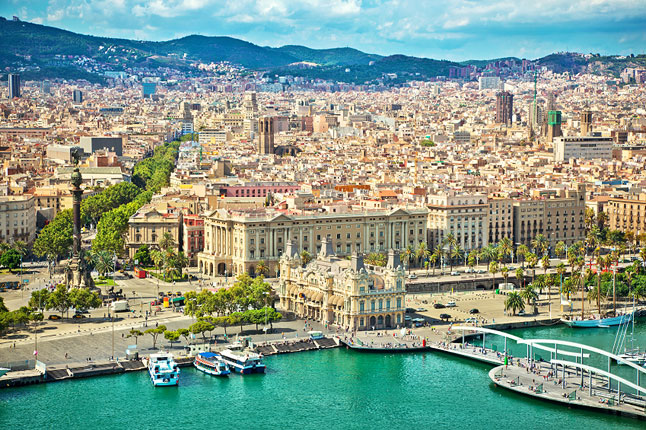 The Las Ramblas area is very busy again. The slightly increasing hill is happily filled with flashy street artists and colourful flower markets. Bird salespeople rather loudly offer their singing produce, while those who are interested or not so interested take a closer look. Tourists continue to walk up the hill straight to the end of the wide alley: everyone wants to take a sip of water from the "Font de Canaletes" fountain, where you definitely will lose your heart to Barcelona and always come back. At least that's what the legend says.
After Franco's death in 1975 no one imagined that Barcelona would untie its knots to become a vibrant metropolitan. Today, 41 years later, the exciting scene is breathtaking; Catalonians celebrate street parties openly like there is no tomorrow and exchange students follow the route of Antonio Gaudís. Barcelona is art and culture. Barcelona is a lovely revolutionary who explores new shores without losing traditions.
ACT LIKE A LOCAL
In exiting Barcelona, there are not many faux pas tourists can make and you don't need to worry about your money or life. In the inner city, you can move safely and freely day and night. The only exception is the small alley of El Raval. During the night you, should be careful and not openly display that you are carrying money. Furthermore, in Las Ramblas you need to hold on to your handbag – but you probably guessed that yourself! If you like to travel like a local, then cruise the city on a scooter, which is the most favourite and agile way of transport according to the locals.
What to SEE?
LAS RAMBLAS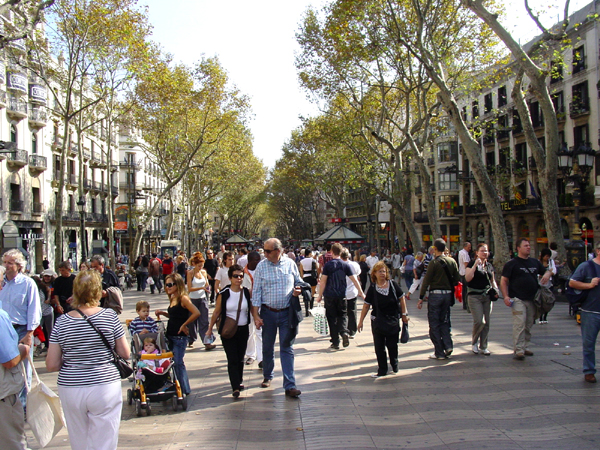 We can guarantee you this – on this walk, you won't be able to relax at all. The Rambla is the shopping street of Barcelona and very busy indeed. You can find anything but tranquillity on the street. Start your walk at the seafront. You will find many souvenir and postcard shops.
Continuing this way, you'll meet the artists that paint tourists and tourist traps. Afterwards, you'll get to the flower stands and the sad small animals in cages that hope to be purchased and released by someone who takes pity on them. You'll be entertained by pantomimes, musicians and dancers.
You can easily spend and lose your money on Rambla and that not only by your own free will – so be careful. Tip: Rambla is a must, however bring little cash and certainly don't bring your favourite handbag along. Read More …