HAVE YOU STOPPED MARVELLING AND STARTED SHOPPING?
A light-flooded summer dream or a cozy winter fairy tale: Stockholm's Old Town with its orange, red and yellow houses makes such an enchanted impression that you would almost expect to see trolls and elves pop up out of nowhere.
But they would not be as sinister as in the fairy tales – their cave would be furnished with a Billy shelf and they would be dressed in Fillipa K's best! Myths and legends are now history.  The Swedes are busy creating the next tend – and act as an example for all of Europe.  A basis for Stockholm-Syndrome. They break new ground in fashion and furniture design. They are child-friendly, emancipated and social conscious.  Also exemplary is their openness, tolerance and their environmental awareness. Are they too good to be true? Maybe, but Stockholm shapes the world its way and the rest of us can only watch and marvel – at one of the cleanest large cities in the  world; at the small boutiques and big labels; at over 24,000 small islands – and at a city that is completely free of heavy industry. Kurt Tucholsky encapsulated the magic of the city with the following words: "Stockholm is beautiful. Seaside cities are always beautiful."
FROM THE AIRPORT INTO TOWN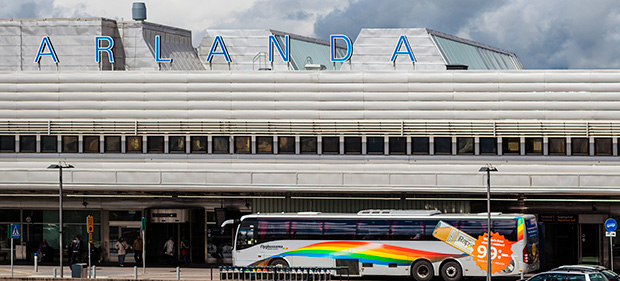 The international airport of Arlanda is situated approx. 40 km north of the city. A high-speed train (Arlanda Express) departs for Stockholm every 15 minutes. Journey time: 20 minutes. There is also a transfer bus which takes approx. 40 minutes and costs around €13.
GETTING AROUND IN STOCKHOLM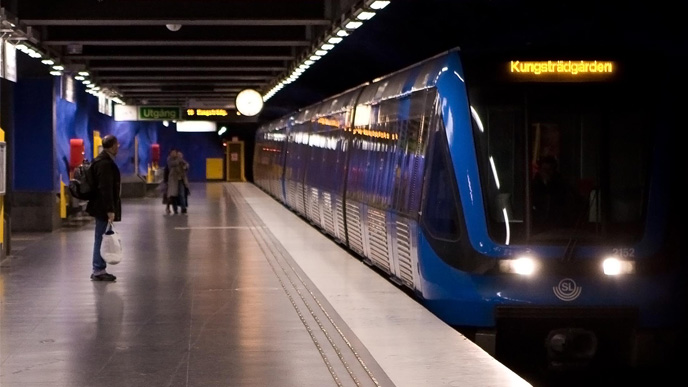 Three underground lines (Tunnelbana) criss-cross the city, which is also served by buses, commuter trains (Pendeltåg) and a historic tram (no 7). The price for a 24-hour ticket is €10.30, with a reduction for seniors and teenagers under the age of 20. Motion and water go hand-in-hand for Stockholmers – be it viewing the harbour from a boat, navigating a canoe in between the Schärengartens or drawing circles onto the frozen surface of Lake Mälar with ice-skates in winter.
QUIET PLEASE! DO NOT JUMP THE QUEUE, DO NOT YAWN.
Some words of advice to visitors. While fashion and design may be to the forefront, the man on the street is by no means flashy. Raising your voice in a restaurant or pub is considered to be impolite. Be aware of the behaviour of groups of people around you – you will notice that nobody takes centre-stage; nobody acts as a solo entertainer. Friends of grand gestures will feel more at home in Italy! In Stockholm food is served with still water. The Swedish tick differently. Beware of the game of light and dark. While in winter the streets of Stockholm are dark, there is no escaping the sun in the summer – it lights up the city for 20 hours a day. It can throw your body clock.
If you have just arrived and want to quickly call into the bank, follow these simple rules. Draw a number and join the queue – never step out of line. In Stockholm, jumping the queue is simply considered anti-social, irrespective of whether or not you are in a hurry. Huff impatiently and everyone will know you are a tourist, so stay calm – and please stop checking your watch! Read More …