MINI METROPOLIS WITH INTERNATIONAL FLAIR

Nowhere else will you smile so much about the pitfalls of the language (translating Dutch into other languages can indeed be tricky). Nowhere else will you meet so many uncomplicated people and so many cyclists. In Amsterdam everything seems possible, after all: swimming stoned in the Grachts, buying a flower-decorated house boat or dancing in wooden shoes. But once you've taken a closer look at former fishing village Amstellodam, the city is not that easy-going as it appeared in the first place.
People will sometimes look at you suspiciously when you tell them that you are in a relationship but not married; if you open your restaurant on Sundays, the city's dignitaries will rebuke you; and even soccer players should not indulge in their favourite sport on the Day of God. But such truths only come to light once you've looked behind the facades and pointed gables of the world's narrowest houses – or behind the display windows of the red-light district. Only then will you notice the true beauty of the most tolerant metropolis, in which everyone does exactly what he or she likes. Join in: Everything's possible here from wild partying to pure relaxation.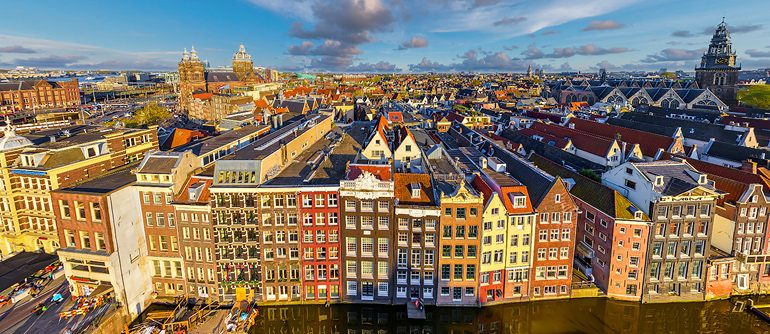 FROM THE AIRPORT TO THE CITY CENTRE

Schipol Airport is located 15 km from the city and one of the biggest in Europe. But it's well-arranged and you can reach the terminals on foot. Every 15 minutes a train leaves from the airport to central station. It will take you some 20 minutes to get there. Ticket price approx. 3 Euros. A taxi costs about 40 Euros. Guests of a 4- or 5-star hotel may also take the KLM shuttle bus leaving every half hour from the airport. If you want to rent a car, you can do it directly at the airport. There are six car rentals at Schipol Plaza, open from 6:30-23:00.
WHERE TO STAY
CAKE UNDER MY PILLOW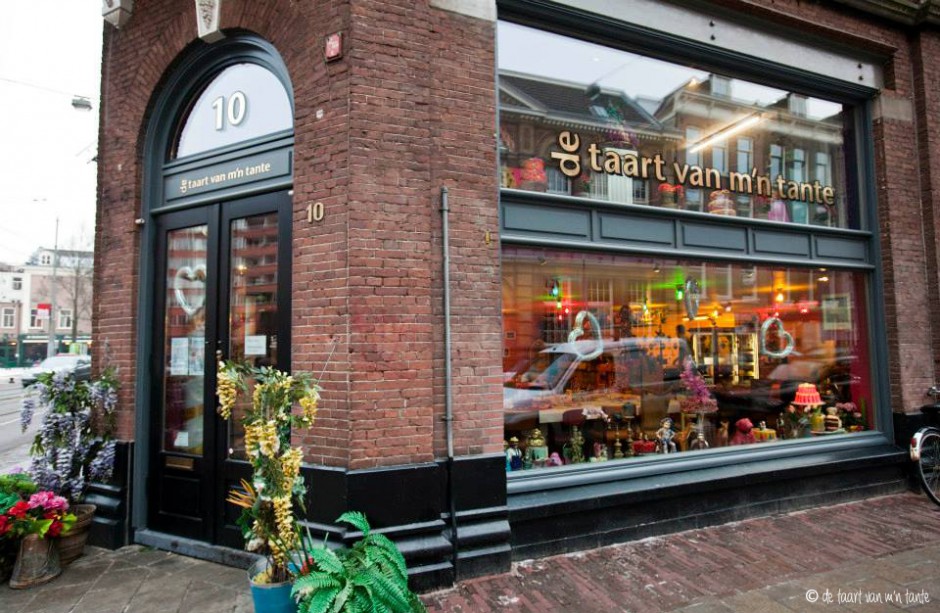 Cake under my pillow? What's that all about? Don't worry, you don't have to rest your head on cheese cake – between you and the cake there is at least one floor. In a nutshell: You sleep in the centre, in a noble Bed & Breakfast located in a 19th-century house. The landlords are great, the common kitchen is handy, but you might ask yourself "What the heck fits on these tiny porcelain plates that cover the wall here everywhere?" The answer waits for you one floor below. There, you will not only find the Café "De Taart van m'n Tante" but also an avalanche of crazy unique cakes. And they are a perfect match for Delft porcelain. We suggest you rent a bicycle or book two seats instead of one when you fly back! Prices for one night in the double room range from 110 to 160 Euros. Read More …